Exclusive in COLO.
New powder coating system .

Easy to use - customizable controls Controls are located on the gun Well balanced gun
The CL-161S has been specially designed for companies looking to improve their powder coating application and overall efficiency of that application.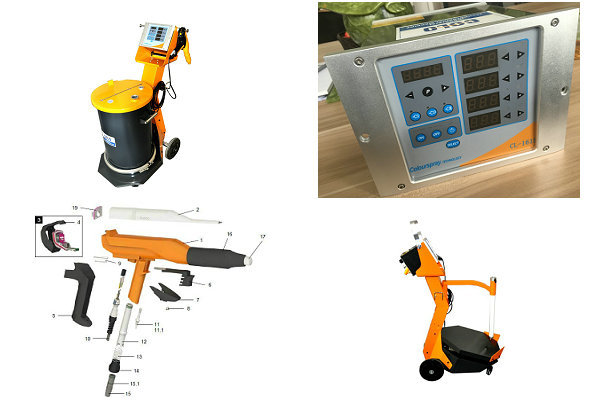 Electrical data Nominal input voltage 230-240 VAC(110-120 VAC)
Frequency 50/60 Hz
Input value 150 VA
Nominal output voltage (to the gun) max. 12 V
Nominal output current (to the gun) max. 1 A
Protection type IP 54
Temperature range 0 to 40°C
How to purchase with HICOLO?

NEW manual powder coating machine CL-161S