Why choose this model?
If you paint not only simpe workpiece , but also some complicated workpieces, then we would like to recomend you buy this model. this one we have so many experience with his funcions and problems, that is to say this is a mature product in our company.
We get many good feedback from our customer. 
MORE THAN 10 YEARS IN MARKET
Technical Data
Electrical data
Power range                                  220V/110V
Frequency                                     50HZ /60HZ
Temperature range in use                      -10 ℃+50 ℃
Powder Gun
Gun weight:    ………………                    500G
Rated output voltage ………                      24VDC
Input voltage     ……………                       - 200kv
Maximum output current  ………                   180Ua(max)
Maximum output voltage…………                   0-100KV (  adjustable)   
Maximum powder injection :………                    600g/min
Polarity ………………                                negative (-)  
Pneumatic data
Maximum input-air pressure …………..                 10kg/cm
Optimum input-air pressure……..                        6kg/cm
Minimum input-air pressure   ……                      4kg/cm
Maximum water vapor content or compressed air …..      1.4g/N m3 
Maximum oil vapor content of compressed air   ……..     0.1ppm
Maximum compressed-air consumption………            13.2 m3/h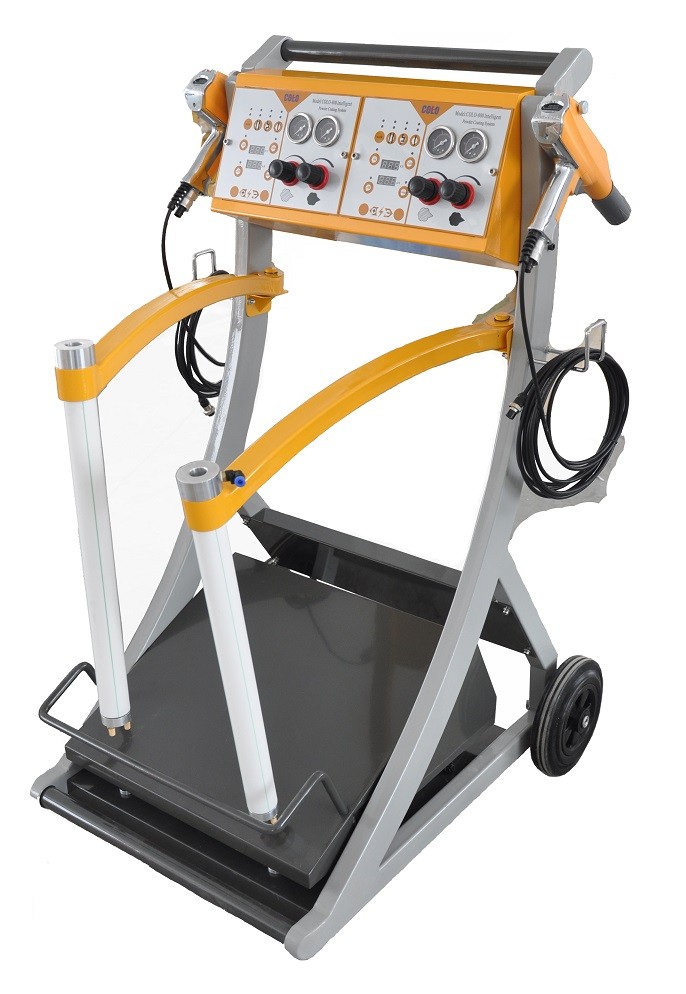 Colo-800 powder coating system