we are professinal in powder coating line ,also we can supply kinds of accessories such as chain ,track ,drive unit ,hanger ect.
Tensionning systems for conveyor Chain

Tensioning device is guarantee chain tensioning and compensate the installation error and chain in under the action of tensile elongation, wear and temperature effect caused by the expansion, to ensure driving device around the point at the beginning of a tension, eliminating device for producing negative in a whole line.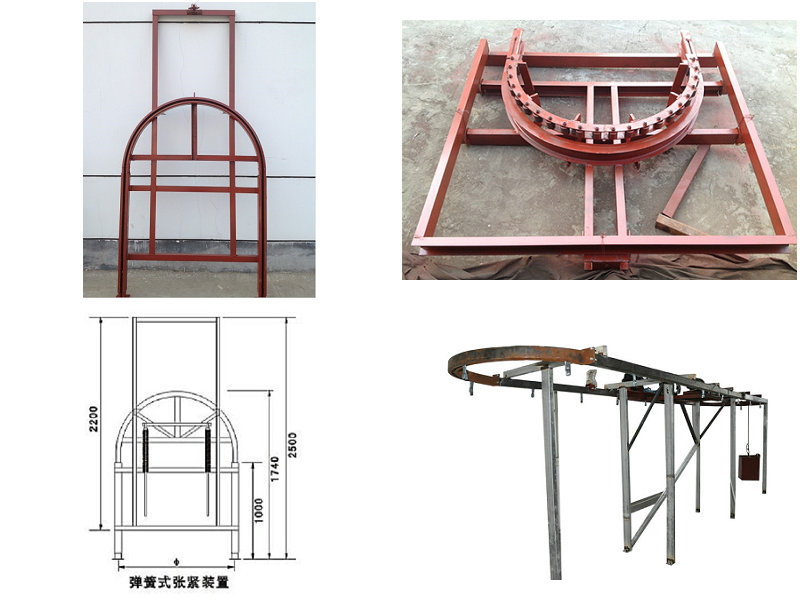 Hammer type are the XT80, XT76.2 ordinary suspension conveyor of a compact device, which rely on the device weight disc weight automatically adjust the chain tension, of which there are can be divided into single round a tight and double tight two tension should be placed where the tension is low, the general layout in the near the transmission device behind the lower elevations near the tensioning, should not have larger load downhill section.