Fast Color Change Mono Cyclone Booth
include the automatic spray booth
Powder recycle systems by Mono Cylone, up to 98% rate of powder .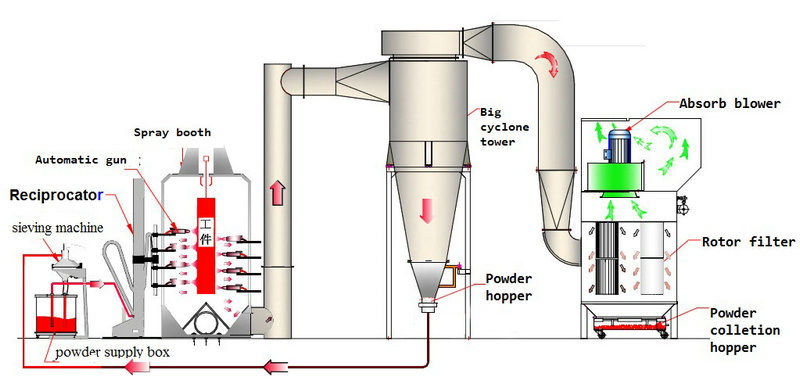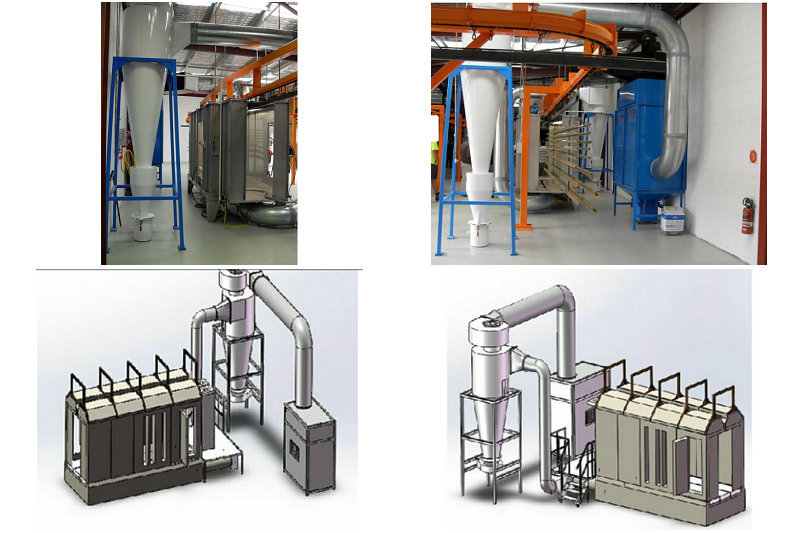 Why should I choose powder coating over wet spray painting?
Powder coating is just "flat-out" superior to wet spray in so many ways.  
If your part is capable of being powder coated, their is really no reason why you would be compelled to choose otherwise.
It's generally less expensive to powder coat a part once than have it painted several times during its life.

Powder coating is not subject to the extra time it takes to set up and break down from wet spray paint.  
The chemicals used in wet spray painting have to evaporate which can take up to weeks before a complete "cure" is attained.
Powder coated parts are "cured" as soon as the part cools down. Further, the thermal bonding process used in powder coating
makes for a much more durable finish than wet spray paint.  Powder coating is also more environmentally friendly
than wet spray painting because it does not involve the potentially harmful chemicals used in a wet spray painting.